Customer Services
Joined-up support for your customers across all channels
Customer Services
By taking the time to understand your business from the heart, we can show how to get the very best out of Microsoft's Dynamics 365 for Customer Services. It's an end-to-end solution that keeps more customers happy more of the time through its consistent, connected support.
Streamline Case Management
With one integrated solution you can create cases and automatically route them to the appropriate resources. Response times are managed using queues and SLAs. If your service contracts provide customers with an agreed amount of support in a given period, then the system will help you track and enforce those entitlements. This saves management time and provides clarity for customers.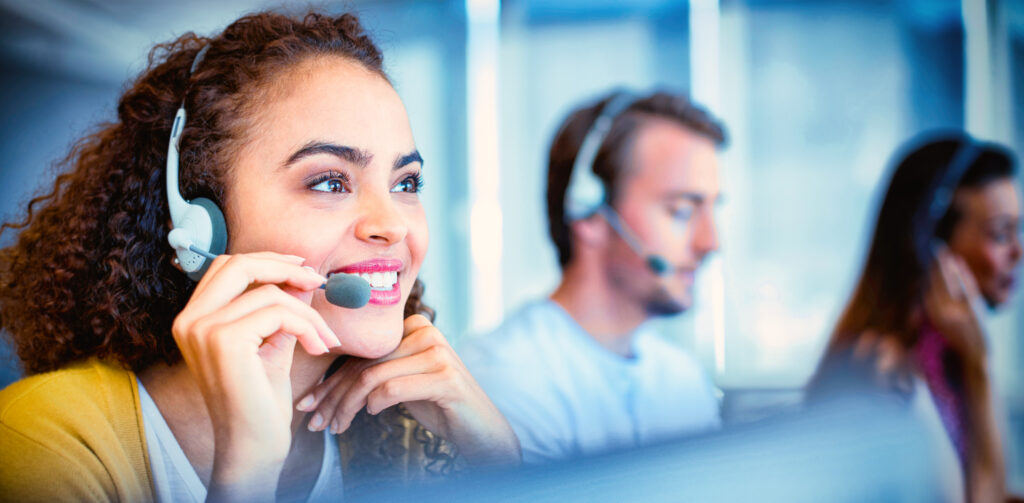 Personalise customer service engagements
We'll show you how to make your customer experiences more personalised, based on their history. Which in turn makes people feel more valued. For example, you can provide a self-service support option with Portals. And, by giving people instant access to a rich knowledge base, you can deflect cases altogether without harming your relationships.
What customers love most: the first-time fix
We'll show you how to take the guesswork out of case resolution. AI-driven productivity tools equip your people with the right information at the right time. Which reduces stress for the customers, and for your team.
Show your empathy with actionable insights
Your agents and customers need to feel that you 'get' their needs. We'll show you how AI can help you analyse data to produce meaningful findings. These will then steer your teams on the best way to think about an issue and what actions to take.
Take the temperature of customer sentiment
Do you really know how your business is performing day-to-day? We'll help you run regular Customer Voice surveys to reveal where any improvements could be made.
Get the clearest-ever picture of your service performance
Using Power BI Analytics we'll build a comprehensive customer service dashboard. Everything from the big pictures for your leadership team to drill-down detail for individual departments.
Dynamics 365 for Customer Services
Standard Capabilities include:
Account & Contact Management
Case Management
Entitlement Management
SLAs
Knowledge base management
Customer Branded Collateral
Reporting and Insights
Integration with O365, including teams, outlook and SharePoint
Integrate with other Dynamics 365 solutions such as Marketing or Business Central
Extend with downloadable apps from the Dynamics app store