Enterprise Performance Management – EPM
Putting you in Control of Your Financial Planning, Reporting & Analysis
Our Enterprise Performance Management Solutions
Our Enterprise Performance Management Practice will help you automate your FP&A processes that in the past were carried out individually, costing time and money.
Your systems will talk to each other, integrate your data automating planning, budgeting, forecasting and reporting on your business performance in real time. Our solution will also enable you consolidate, close and report on your financial results.
Is your FP&A function fully prepared for the next disruption?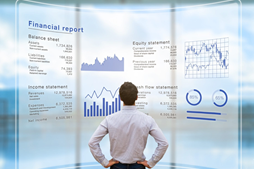 Enterprise Performance Management is about managing your business
It's time to harness the true power of your data to analyse, understand and report against actual execution.
Our team has many years' experience helping organisations achieve full digital transformation with EPM best practices.
With our solutions you'll monitor financial and operational results against forecasts and plans, using intelligent analytics to recognise key trends and patterns and automate your financial consolidation. In this way you'll always be prepared, and always be in control.
Do you need to modernise your FP&A processes or automated accurate, auditable close, consolidation and reporting?
See below links for more information.
ERP Add-ons
Connect your financials, sales, services and operations with Dynamics 365 Business Central enhancements.